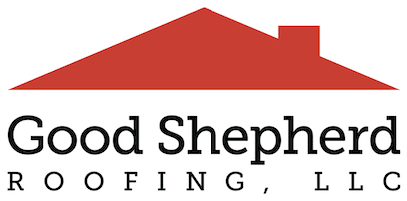 Request a Quote from The Good Shepherd
Don't let roof replacement or roof repair worries get you down. Fill out the form below and let the team at Good Shepherd Roofing get to work for you. We service roof replacement and roof repair needs throughout metro Atlanta including the cities of Alpharetta, Auburn, Athens, Bethlehem, Braselton, Buford, Dacula, Flowery Branch, Gainesville, Hoschton, Jefferson, Johns Creek, Lawrenceville, Lilburn, Loganville, Marietta, Monroe, Madison, Roswell, Sandy Springs, Snellville, Statham, Sugar Hill, Watkinsville, Winder and other surrounding areas.
Serving Metro Atlanta and Surrounding Areas
Frequently Asked Questions
What Happens After I Fill Out this Form?
After you fill out this form a member of the Good Shepherd Roofing team will reach out to you to learn more about how we can be of service. Our objective in reaching out will be to identify how we can meet your needs and learn about your project so we can deliver the most comprehensive and accurate quote. If you are seeking assistance on a leak or need to have an expert review your problem in more detail we will setup a date to visit your property to review the issue so we can provide a more accurate assessment.
What Types of Work Do you Handle?
The Good Shepherd Roofing team handles a wide variety of roof replacement and roof repair services for both residential and commercial customers throughout the Metro Atlanta area and beyond. Our team works with a variety of roofing materials including asphalt shingles, slate, cedar shake, clay, TPO and metal roofing.
How Do I Know if I Need a Roof Repair or a Roof Replacement?
Each situation for a home owner or business owner is different and requires expert inspection and review. You can check out some of our articles in our education center that will help you to become more knowledgeable on the roofing process. In all cases, Good Shepherd Roofing would recommend contacting us to schedule a free inspection and allow us to evaluate your roofing system to see exactly what may be going on and to assess and discuss options with you. Our objective with each customer is to provide candid, honest, ethical advise so you can make the best decision for your roof. Here are some articles that may be helpful in your review:
Do You Offer a Warranty on Your Workmanship?
Yes, the Good Shepherd Roofing team takes great pride in our company, team members, customers and the way we do business. We offer workmanship warranties on all work we do and will stand behind all work that we perform.
Do You Have an Office?
Yes, the Good Shepherd Roofing team believes it is critical for our customers to know that they can find us anytime at our business office located at 2505 2nd Avenue, Dacula, GA 30019. Unlike most roofers in the metro Atlanta area we have an office for our team members, customers and community to visit and invite any prospective customers to schedule an appointment with one of our roof advisors and come visit our office and experience the difference of Good Shepherd Roofing. At our office you will find sample materials and a full design center focused on making sure customers fully understand the materials we have available and the job we will do on their roof.