As a property owner, we know that you have likely already grown to expect the unexpected. Some may call it Murphy's Law and others "life," but whatever the label, we all need a solid game plan and a little education to successfully steer through it. At Good Shepherd Roofing we routinely receive calls from homeowners trying to figure out if their particular roof damage scenario should be covered by their insurance.
As a homeowner, you invest in home insurance to cover the unforeseen catastrophes that can cause real damage to your house and the treasured possessions stored within it. Roofing damage needs to be taken seriously and acted upon with decisive speed and vigilance. If you harbor any doubt about all the nightmare situations that can transpire, check out the ,commercials from ,Farmers Insurance starring their resident "Professor of Chaos."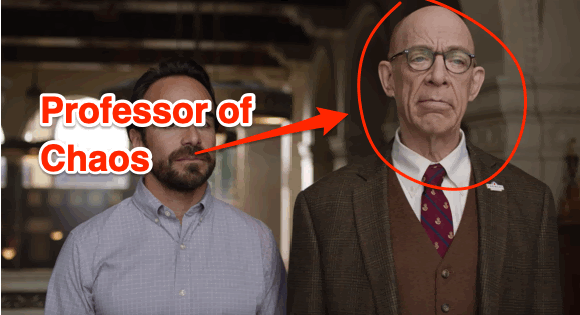 We often see the damaging effects that severe weather events can inflict on homes. We also routinely see the damage roofs sustain from simple wear and tear and old age. In many cases, homeowners may be unaware that the damage caused to their roof that qualifies for roof replacement by their insurance company. The reason for this is pretty simple; it is difficult for the untrained eye to spot damage that is not obvious or catastrophic.
The Value of Regular Roof Inspections
At Good Shepherd Roofing, one of the many reasons we offer ,free roof ,inspections is because we want to be able to review roofing systems for home owners and provide them peace of mind, especially in areas with heavy storm activity. Making a claim sooner rather than later following storm damage to your home also greatly increases the chance of insurance ponying up for the cost.
Unfortunately, most phone calls we receive are from home or business owners experiencing water infiltrating the interior of their house or commercial space because of a roofing system failure or damage that had previously gone unaddressed and unreported to their insurance company. This is why we recommend homeowners ,,take advantage of our free roof inspections regularly to allow an expert to identify damage that you may be unaware of.
The Most Common Insurance Covered Damage
Throughout our experience in the roofing industry we have found the most common damage covered by insurance companies is caused by wind and hail.
Wind related damage occurs when the wind gathers so much speed that it physically lifts the shingle up. This is problematic for multiple reasons. Not only does this lifting process create creases in the shingle, it can also pull shingle layers through the nail, creating holes through which water can seep through.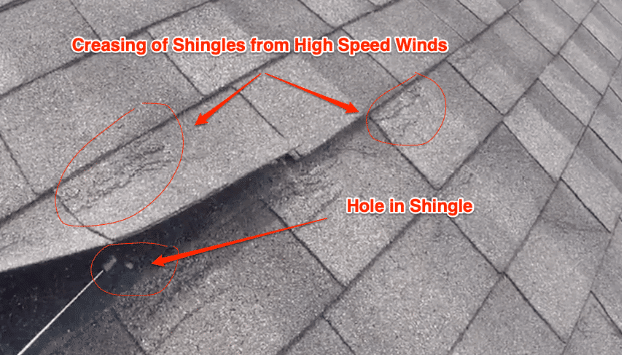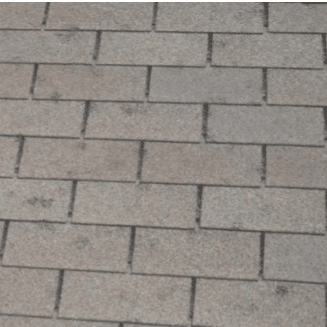 Another common type of damage we encounter regularly is caused by hail. Hail damage occurs when large hail directly strikes the shingle surface. These strikes damage the shingle and these damaged shingles will begin to allow rain into the structure over time. Hail strike marks can sometimes be hard to identify with the naked eye, but a ,,trained roof inspector can identify soft metal areas of the roof that have been damaged by hail.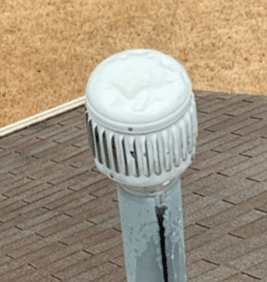 These photos show examples of soft metal indicators and a more extreme scenario of hail damage on a GSR customer's roof.
Filing an Insurance Claim with Confidence
During a free roof inspection from Good Shepherd Roofing, we meticulousy document the type and severity of damage to ensure you have sufficient evidence for your insurance claim. Our objective is to inform the homeowner of their options, as well as educate them on the likely outcomes of submitting an insurance claim for the damage.
When ,,insurance claims are made by a homeowner, the insurance company then sends an adjuster (paid by the insurance company) to evaluate the damage to your roof. When a homeowner contracts with Good Shepherd Roofing, we become your trusted advisor and advocate through the ,,entire insurance claim process. We point out and discuss the damage with the insurance company representatives and work tirelessly to ensure it all results in a proper solution.
Let's face it. Roof replacements are expensive, but are fundamental to keeping a home safe and dry. Good Shepherd Roofing helps homeowners navigate through this unexpected terrain thanks to industry-leading knowledge, experience, and a consultative approach. ,,All roofing companies are not created equal. If our trained technicians identify damage that we are confident will qualify for a roof replacement covered by insurance, we will always let you know.
We shoot straight, and our mission is to deliver solid and ethical advice to the homeowners that choose to do business with us.
Are you in doubt about your roofing system and the overall health of your roof?
Give us a call and let us perform a free inspection and give you the peace of mind you desire. During these challenging times, it is more important than ever to be confident that your roof is in good condition and will not burden you will unexpected costs.
When all hail breaks loose, call the Good Shepherd.