Shingles with ScotchGard Protector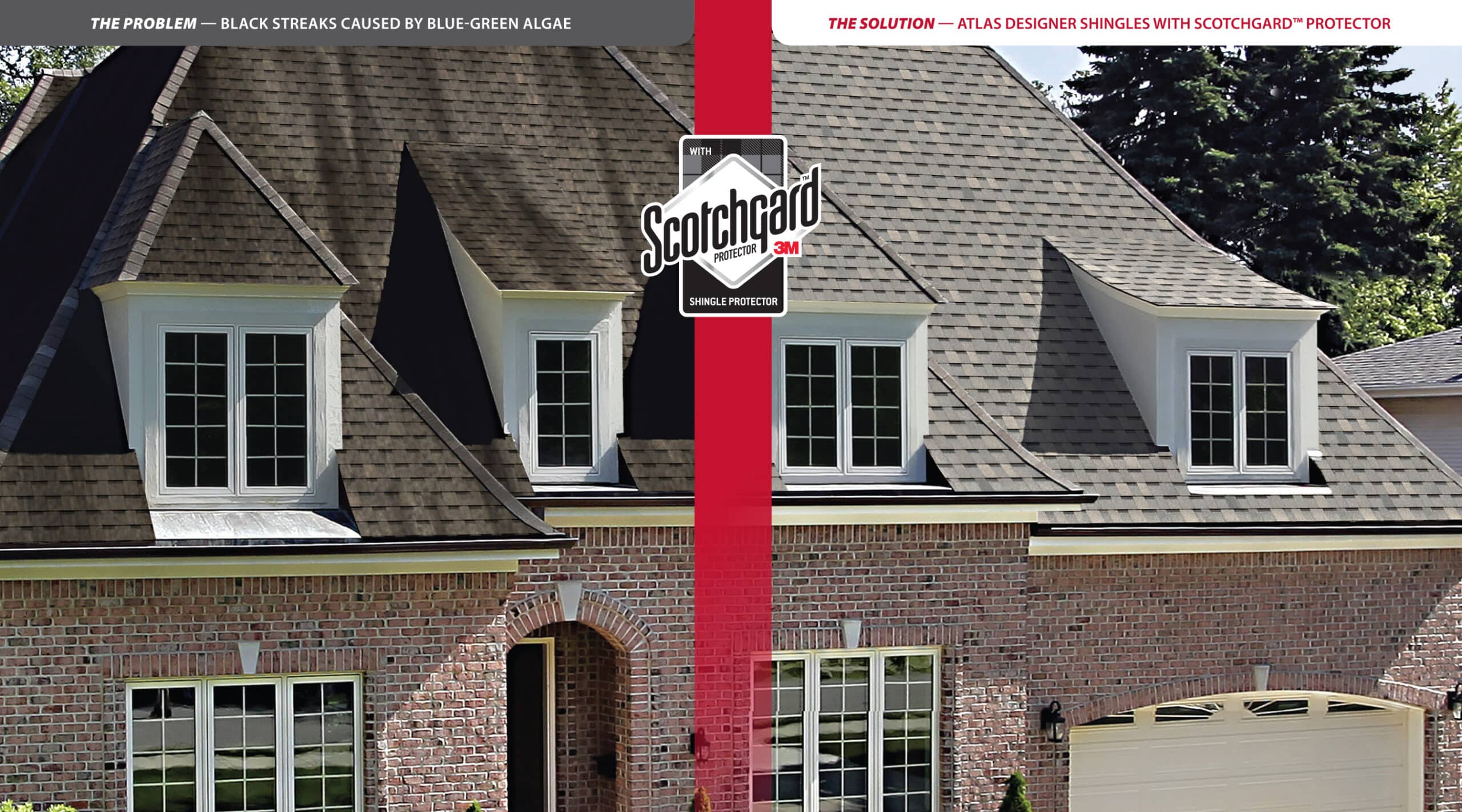 Good Shepherd Roofing is proud to partner with Atlas Roofing and offer our customers shingles that come treated with a special Scotchgard Protector feature from 3M.
Have you ever driven through a neighborhood and noticed those roofs that seem to stand out like a sore thumb? You know the roofs that by all accounts are functioning fine but they have the dark black algae all over them?
Good Shepherd Roofing has seen our fair share of these types of roofs and quite frankly it's a big issue, particularly in the Southeastern United States, where the summer heat combined with high levels of humidity all conspire to wreak havoc on that nice new roof of yours.
One of the reasons GSR enjoys our relationship with Atlas Roofing is the unique innovation they've created by treating their shingles with a 3M Scotchgard Protector.
By choosing roofing shingles with Scotchgard™ Protector, your roof is protected against black streaks caused by algae for the life of the roof. Not only do we think they are the best roof shingles available in the market – we also believe they are the perfect shingle for the challenging temperature conditions that can be experienced in our geography.
A well installed and beautiful roof can significantly increase the value of your home and will make a difference in it's curb appeal. Why would you as a home owner or business owner want to install a shingle that in a few years time may exhibit nasty algae accumulation? Short answer, you don't.
Check out these pictures of a split roof showing a side by side roof that has one side being treated with Scotchgard by 3M and the other side with no treatment. Which one would you want on your roof?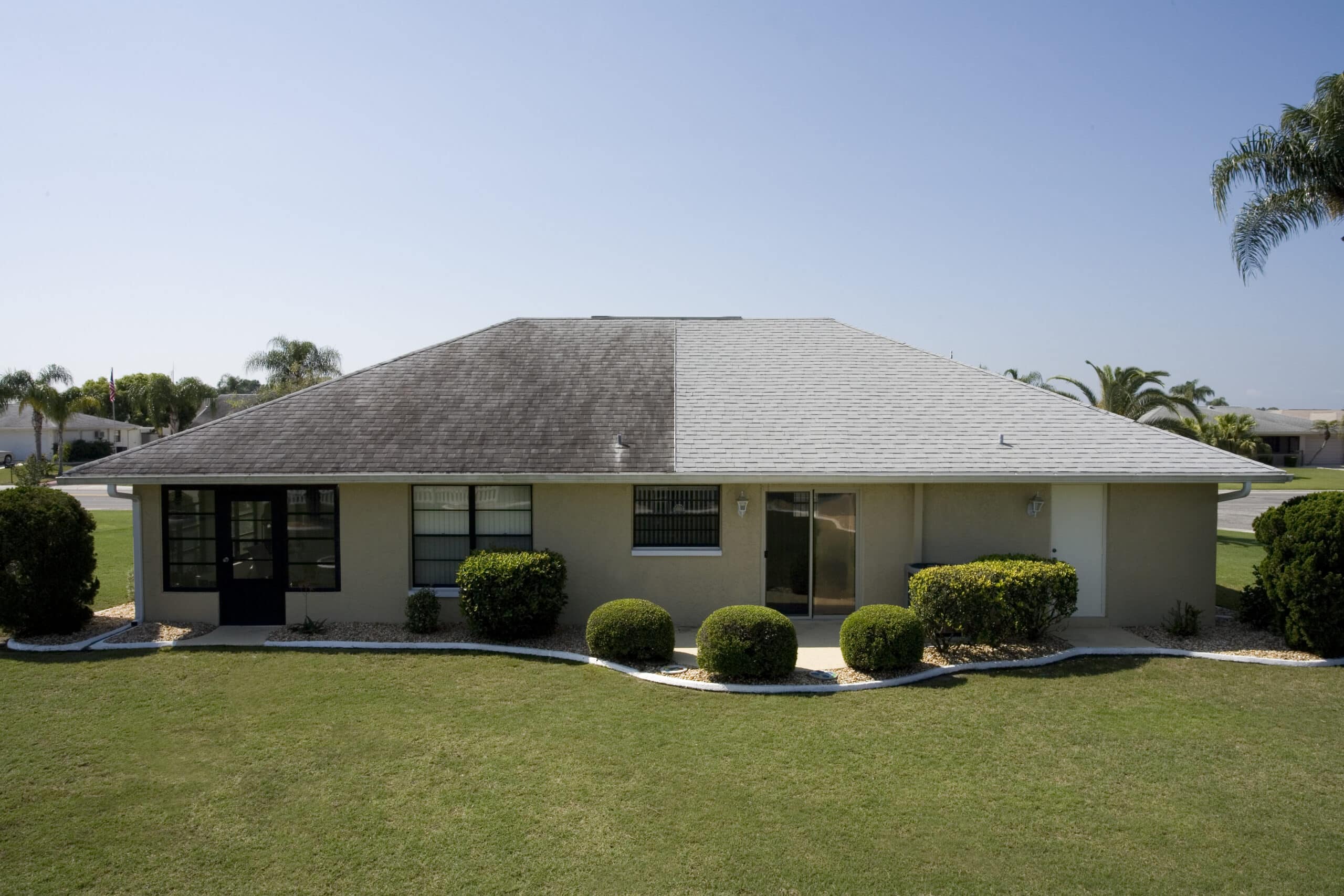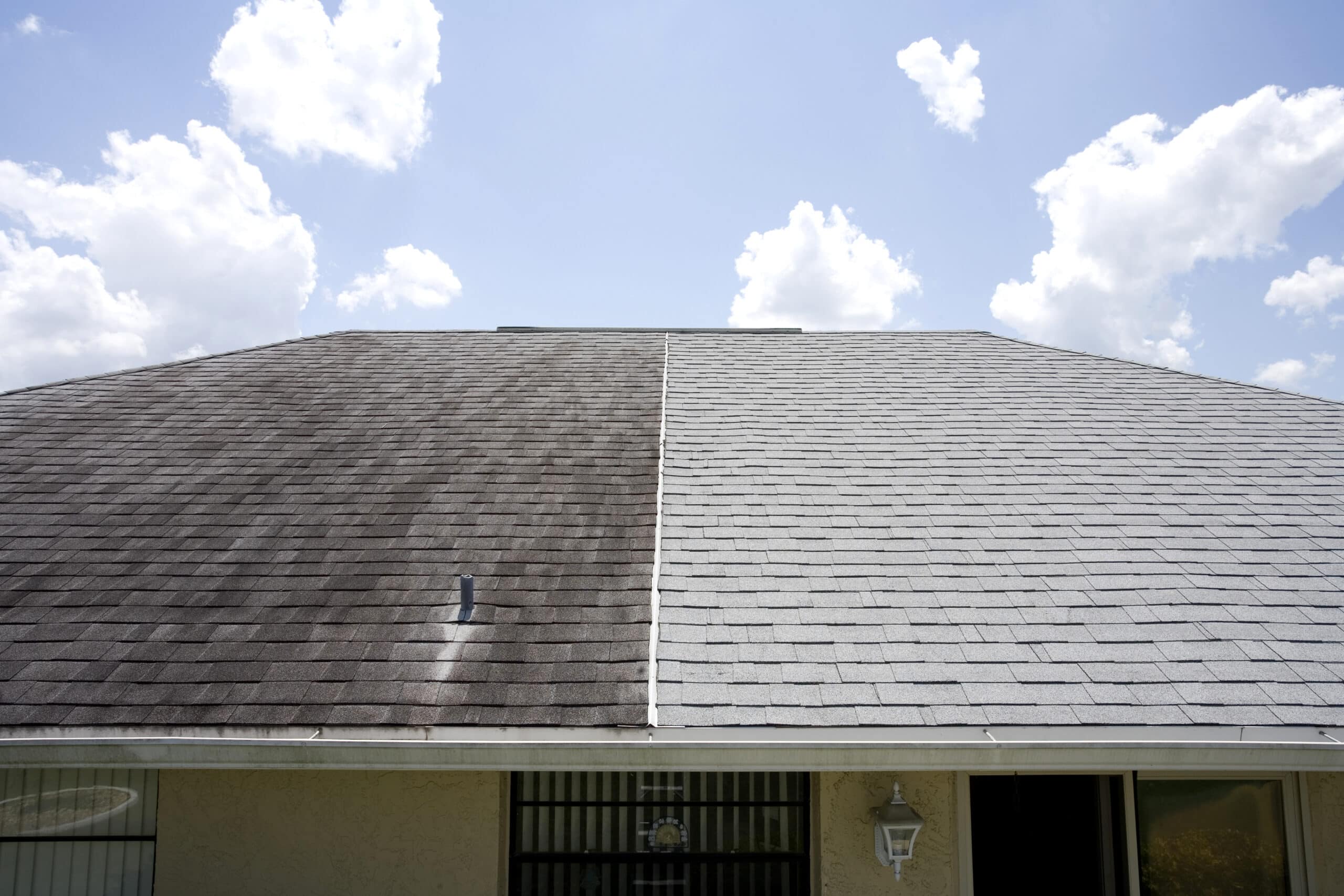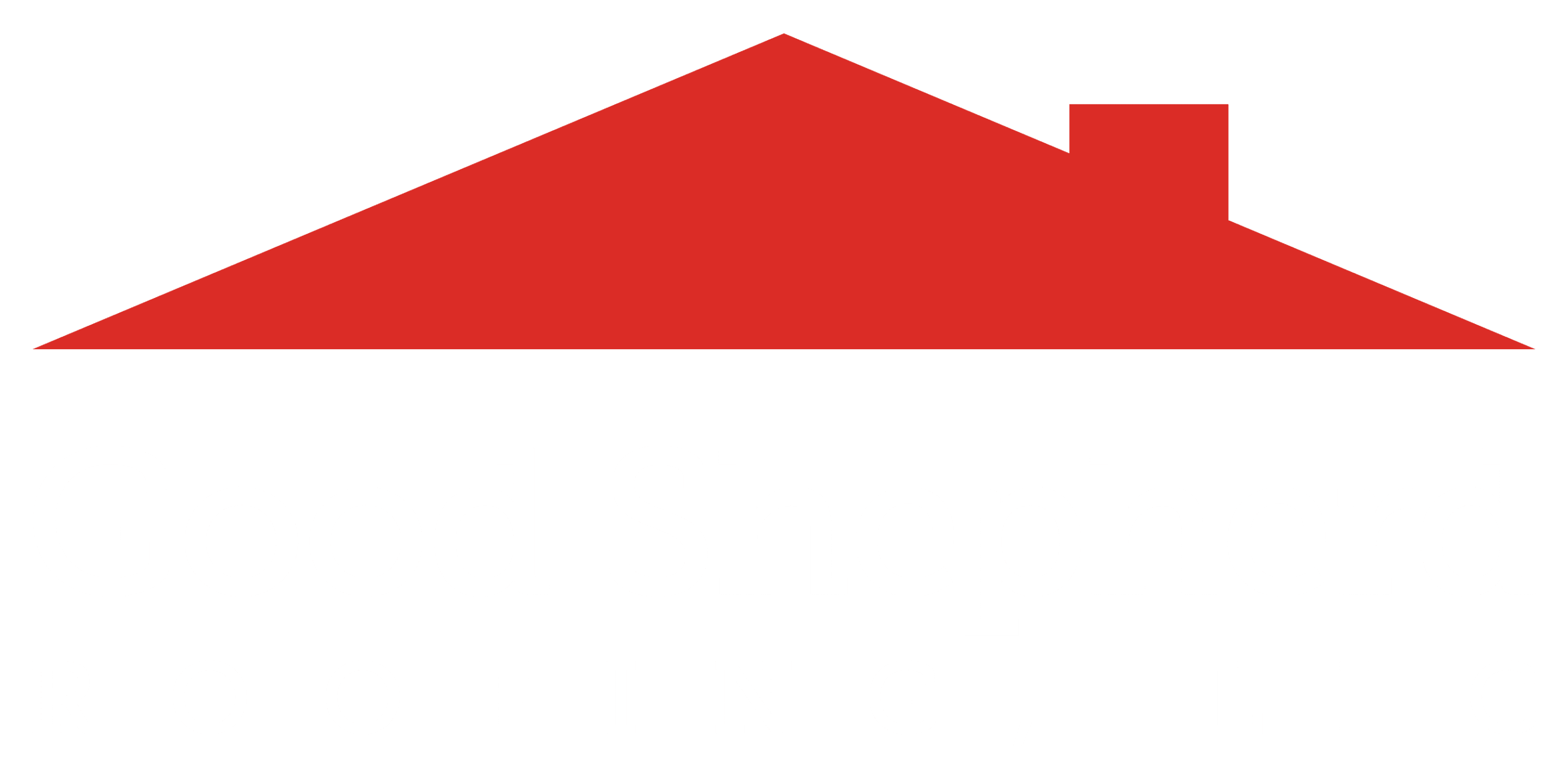 Good Shepherd services Barrow County, Gwinnett County, the cities of Atlanta,Alpharetta, Auburn, Bethlehem, Braselton, Buford, Dacula, Flowery Branch, Hoschton, Jefferson Johns Creek, Lawrenceville, Lilburn, Loganville, Roswell, Snellville, Sugar Hill, Winder and the surrounding Metro Atlanta Georgia areas.
2505 2nd Avenue Dacula, GA 30019
info@goodshepherdroofing.com
CONTACT US

WE'RE HERE TO HELP!