When your home is surrounded by heavy tree coverage, debris can build up easily and start to clog the gutters. This clog can cause water to back up and overflow which can cause a multitude of problems. One way to put an end to these problems is the installation of gutter guards on your gutter system.
Gutter guards are metal pieces that are installed onto existing gutters. The guards serve as a layer of protection which keeps debris from falling in and clogging up the gutter. At Good Shepherd Roofing, we offer two different styles of gutter guards.
One option that is offered is the standard gutter guards. These guards are the most used option, and they are metal pieces that are installed on top of the gutters. The metal sheets have holes which allow water to run through while keeping out the brunt of leaves, pine cones, and different debris that can cause issues.
Mesh gutter guards are a more effective, higher cost option compared to the standard gutter guards. Instead of the guards being metal sheets, the mesh guards are a mesh metal material that can be laid over the existing gutters. The benefit of getting these installed is the size of the openings in the guards and the lightweight nature of the guards.. Instead of having holes, the mesh material allows water to flow through while keeping small particles out of the gutters. Particles from the asphalt shingles on the roof can fall off and get into the gutters. The mesh option allows much better protection from these smaller particles.
As mentioned before, gutter guards are very beneficial for heavily wooded areas. If they are not used, gutters can clog and water will start to build up and this can cause issues with fairly costly remedies. Soffit and siding can start to rot and the gutters themselves can get worn and start to crack. It is better to be proactive and eliminate the problem rather than wait and take care of it after the fact, and gutter guards could be the perfect solution.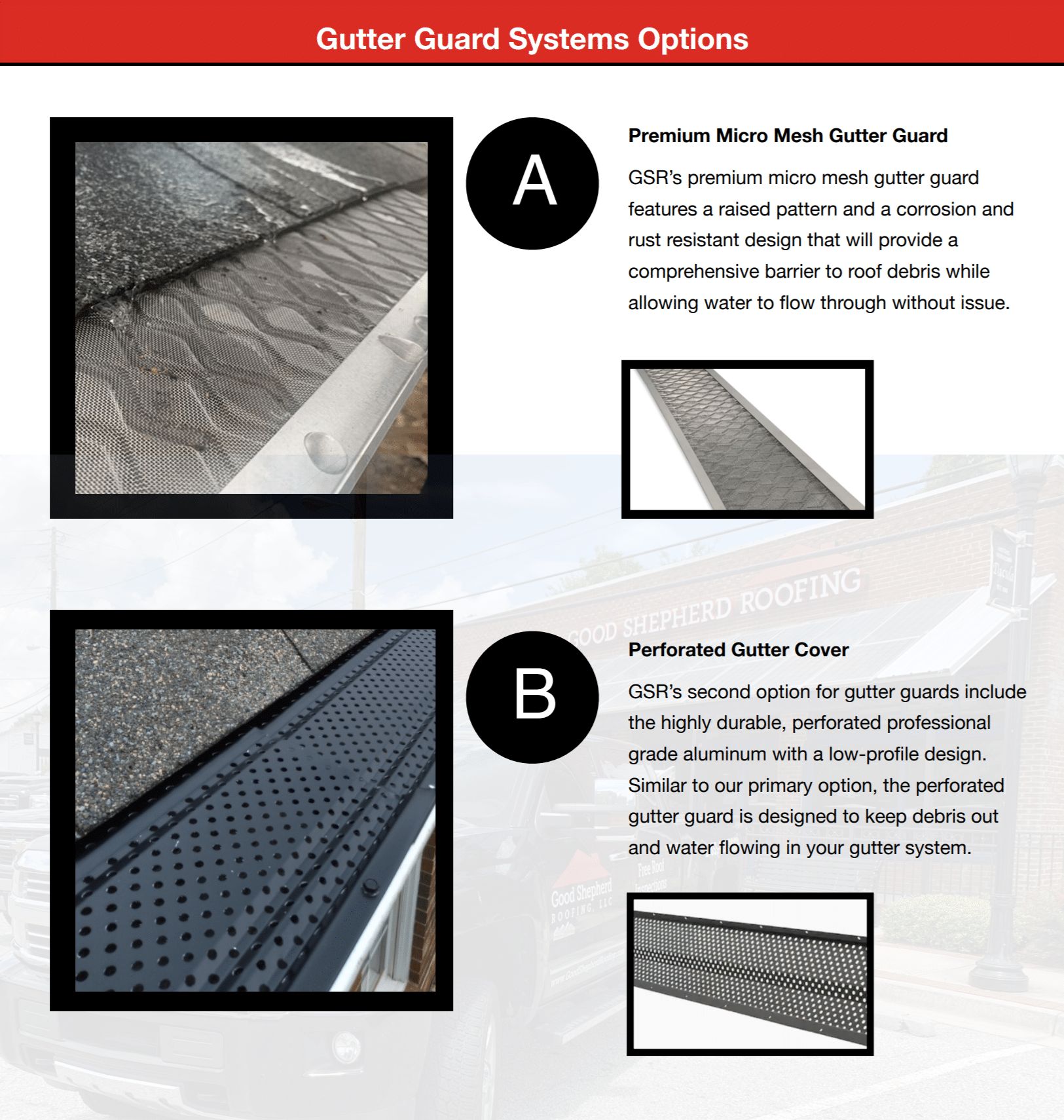 About Good Shepherd Roofing
Good Shepherd Roofing is the premier roofing & exterior specialist in greater Atlanta area. Let's face it roofers have a bad reputation and we're here to change that one customer at a time. Whether it's a roof replacement or a roof repair you can count on the Good Shepherd to provide personalized, friendly service that is honest, ethical and candid.

Roof Replacement
Shingle, Metal, Shake or Specialty Applications like TPO

Roof Repair
Simple pipe boot repairs to comprehensive flashing, fascia and soffit repairs

Commercial
Operators with roofing needs in the industrial, multi-family and other sectors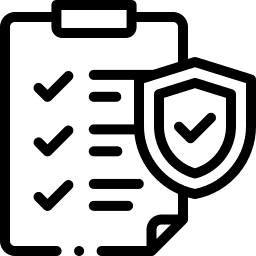 Insurance Claims
Navigate the complexities of an insurance claim with GSR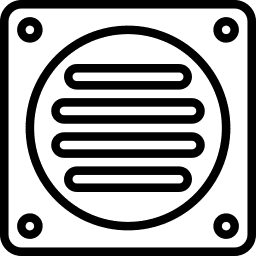 Gutter Guards
New installation of wide variety of high quality gutter guards system

Gutters
Standard seamless gutter systems to sophisticated gutter projects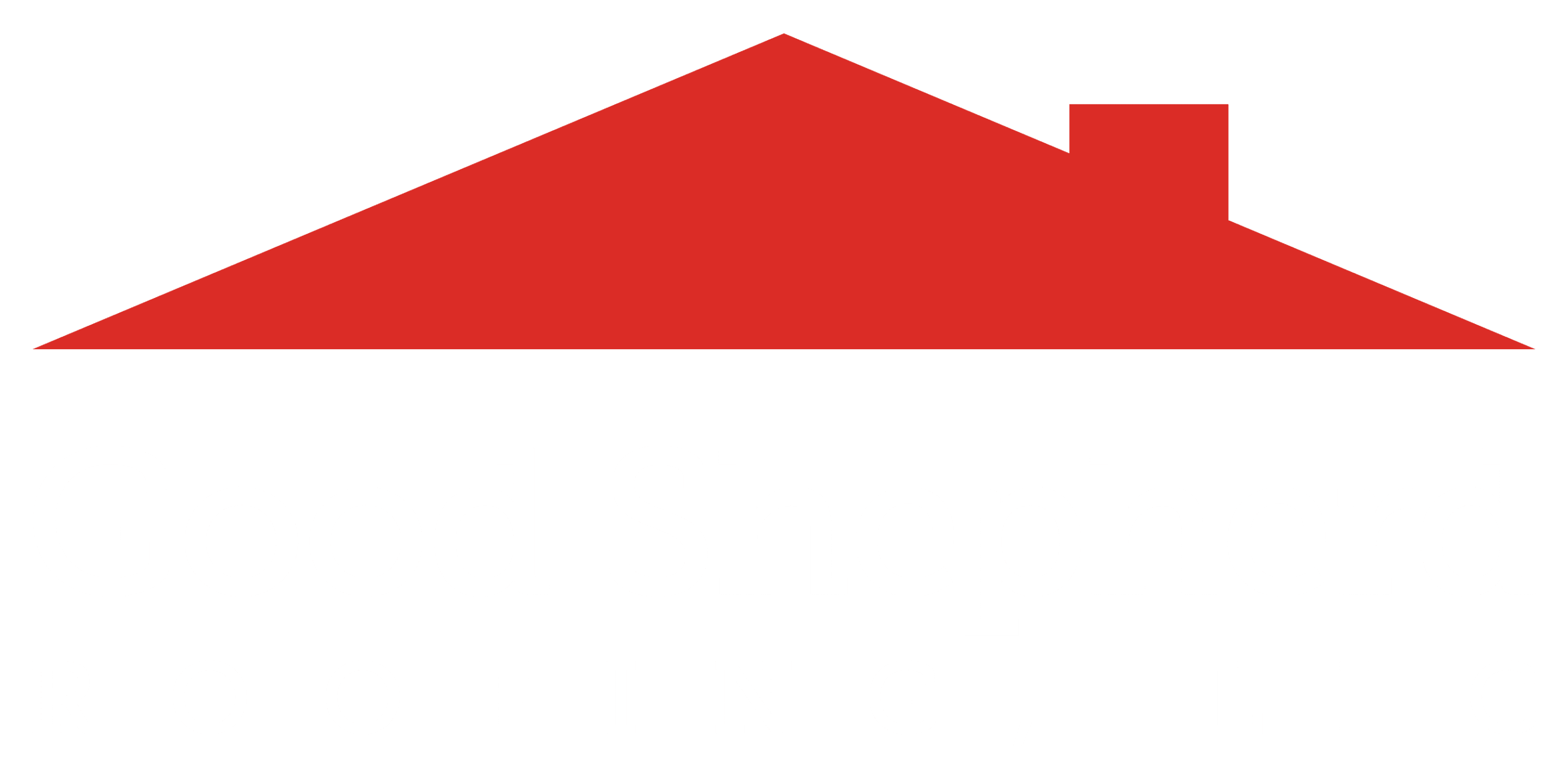 Good Shepherd services Barrow County, Gwinnett County, the cities of Atlanta,Alpharetta, Auburn, Bethlehem, Braselton, Buford, Dacula, Flowery Branch, Hoschton, Jefferson Johns Creek, Lawrenceville, Lilburn, Loganville, Roswell, Snellville, Sugar Hill, Winder and the surrounding Metro Atlanta Georgia areas.
2505 2nd Avenue Dacula, GA 30019
info@goodshepherdroofing.com
CONTACT US

WE'RE HERE TO HELP!