What is an Atlas Chalet Shingle?
The Atlas Chalet Shingle was an immensely popular shingle used in Georgia, particularly by new home builders all over the state. The reason for the popularity of the shingle was that it offered an architectural like appearance at a lower price point that is typically associated with a 3-tab shingle. For this reason builders flocked to it and it was installed frequently. The only problem with this is that the process to achieve the architectural look at a lower price point was faulty and resulted in a shingle that could not properly perform. Local Fox 5 station in Atlanta ran a story on the Chalet shingle that highlighted the Georgia Department of Insurance's involvement in the matter, it can be found here > Atlas Chalet Story on Fox 5 Atlanta
Is It Still Manufactured?
No. This shingle is no longer manufactured. In approximately 2009 time period the Atlas Chalet Shingle was discontinued. Shortly after it was discontinued a class action lawsuit was filed that sought to seek damages from Atlas because the shingle did not perform as expected.
What Kind of Damage Can Occur & How do I Identify an Atlas Chalet Shingle?
The damage that is most common is deformation to the shingle itself through more susceptibility to higher speed wind, granule loss off of the shingle surface and cracking. When these types of deformations occur your roofing system is no longer uniform and water can and will find a way to get into your home. Most major issues with roofs start off with a simple water stain on your ceiling. When this occurs call a qualified roofer that has great reviews and have them perform a ,,free inspection.
The Atlas shingle can be identified by the embedded dark granules that are on the shingle & placed to create the 3D look of an architectural shingle. These "shadows" or dark strips of granules under each overlap are a marker for the chalet shingle.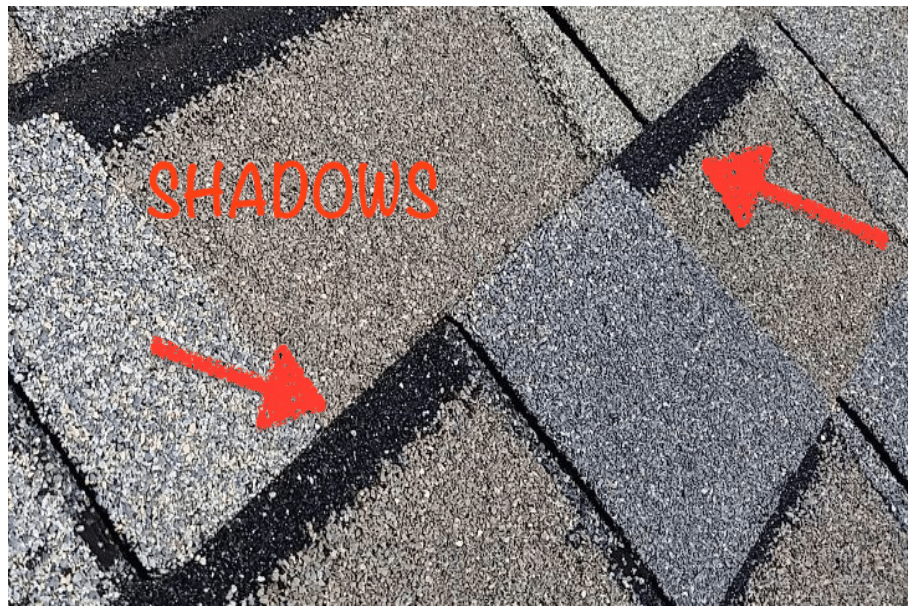 The other identifier for a Chalet shingle are the keyways that are present. A true architectural shingle will not have the keyway.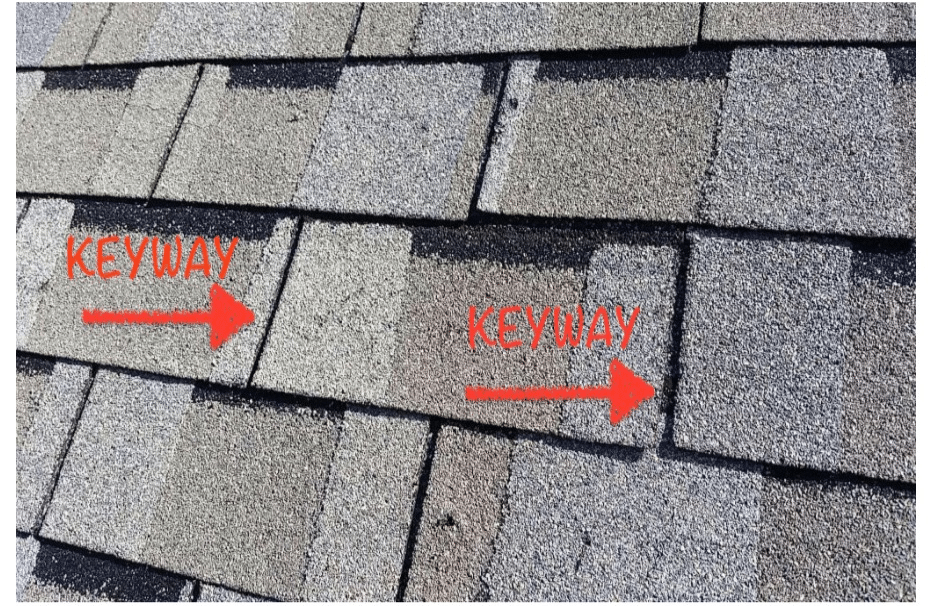 Will My Insurance Replace My Roof If I Have the Atlas Chalet Shingle?
If clear signs of damage beyond routine wear and tear are present on your roof with the chalet shingle then yes insurance will need to replace it. The reason for this is that the Atlas Chalet Shingle was discontinued and was a Faux-Architectural Shingle. There is product that will allow any roofing company to repair the roofing system therefore a replacement is warranted.
However, homeowners need to be very cautious when approaching the situation with the Atlas Chalet shingle. Some storm-chasing roofing companies are complicating the situation for home owners by making the process seem too easy. These companies go door to door, offering to go up on your roof to "check" for damage. In reality, they may be sometimes causing damage to the shingles themselves, by bending shingles or otherwise breaking them. These roofing companies will then have you file an insurance claim, even though they actually caused the "damage." To make matters worse, these companies often make you sign an agreement that states that you'll only work with them once your insurance approves the claim. If you have a roofer that is demanding you sign a contract just because they looked on your roof and identified damage you should politely tell them no thanks. Find a roofer that is willing to truly do a free inspection, tell you what issues are present and let you make the decision that is best for you. At Good Shepherd Roofing we are here to educate and help inform our customer's decision. If they choose to work with us after that awesome, if they choose to continue to seek out other options, that's okay too. Whatever you do, do your research and know that you the home owner are in control. ,,You can also check out this article on things to look out for in roofers
What Should I Do If I Think I Have an Atlas Chalet Shingle?
The first step in this process will be to make sure you have a roofing company that you can trust and also make sure you have an appropriate inspection done. This inspection should include pictures and information that is shared with you the home owner in a no-hassle, no contract required way.
After you're working with a roofing contractor that you trust make sure you familiarize yourself with the insurance claim process. Good Shepherd Roofing has a quick reference guide for 5 tips when making a home insurance claim that would be helpful to review. When dealing with insurance having a roofing contractor that has a sterling reputation with the insurance companies will go a long way towards making your experience more streamlined. Good Shepherd Roofing works with all major insurance companies and focused on building healthy, professional and responsible relationships with the insurance company and their adjusters.
If Good Shepherd Roofing can be of assistance in any way always feel free to call us at 833-GSR-ROOF or submit a request for a free roof inspection.