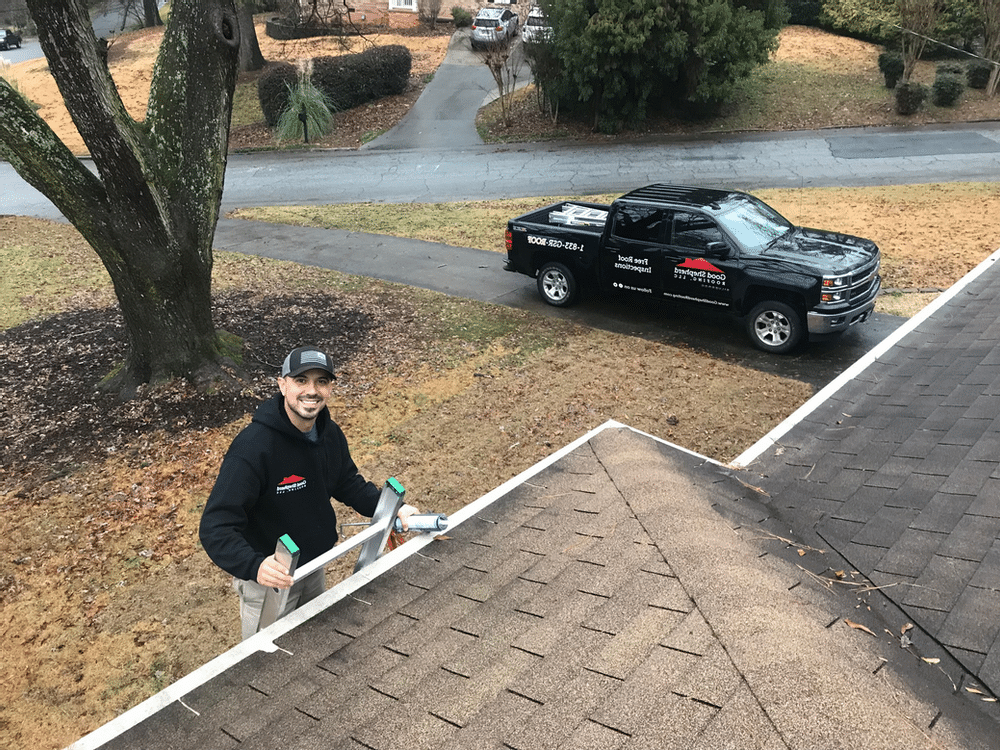 Not all roofing contractors pass muster. Dependable roofers like Good Shepherd Roofing will meet five non-negotiable standards. So if you want a good return on your roofing investment, look for these qualities:
Licensed
Would you board a plane piloted by someone without an aviation license? Would you want a brain surgeon who wasn't board-certified operating on your mother? What about a mechanic without any formal training working on your car? Of course not. So why would you want someone repairing or replacing your roof without being licensed?
In Georgia, roofing is considered a specialty exemption, so roofers are required to have a state-issued general or residential contractor license. Roofing contractors performing work over $2,500 and all residential contractors need to obtain a license.
You can search the Georgia state license of any contractor through the Secretary of State website.
Bonded.
Suppose you hire a contractor to tile your roof. They use asphalt shingling instead. What happens then?
If your roofing company is bonded, they have money reserved in case you file a claim. Bonding guarantees satisfaction, one way or another. If the roofing company is honest and recognizes its fault, they should take responsibility for the error and complete the job to the specifications you agreed on. If you can't agree, but a judge rules against a bonded company, you'll get your money back.
If your company isn't bonded? In that case, there are no guarantees for what happens next. Good luck.
Insured.
Things can go wrong on rooftops. A window breaks. Someone gets seriously injured. Guess what? If it's on your property, and the company you hired isn't properly insured, you could get stuck with the bill.
A roofing company should have general liability insurance, personal liability, worker's compensation and property damage coverage. Request a copy of the roofing contractor's insurance certificates, and make sure they're current, or you could be held liable for any injuries and damages that occur during the project.
Experienced.
Given the choice, would you prefer to hire roofers who have years of experience or a startup that's still learning the ropes?
Two words: experience matters. Look for roofing companies that have earned their stripes and know the business intimately if you don't want your contractor to use your roof for on-the-job training.
Respected.
Experience is one thing; respect is another. A company that's been around a while should have a wide-ranging portfolio of work footnoted by positive reviews and testimonials. If you wouldn't buy speakers on Amazon with a bunch of one-star ratings, you probably have no business sinking thousands of dollars into a roof replacement done by a company that can't keep its clients happy.
Good Shepherd Roofing is proud to be a licensed, insured and bonded contractor in Georgia with a well-documented history of exceptional customer service and high-quality workmanship. But don't take our word for it, hear what our customers have to say: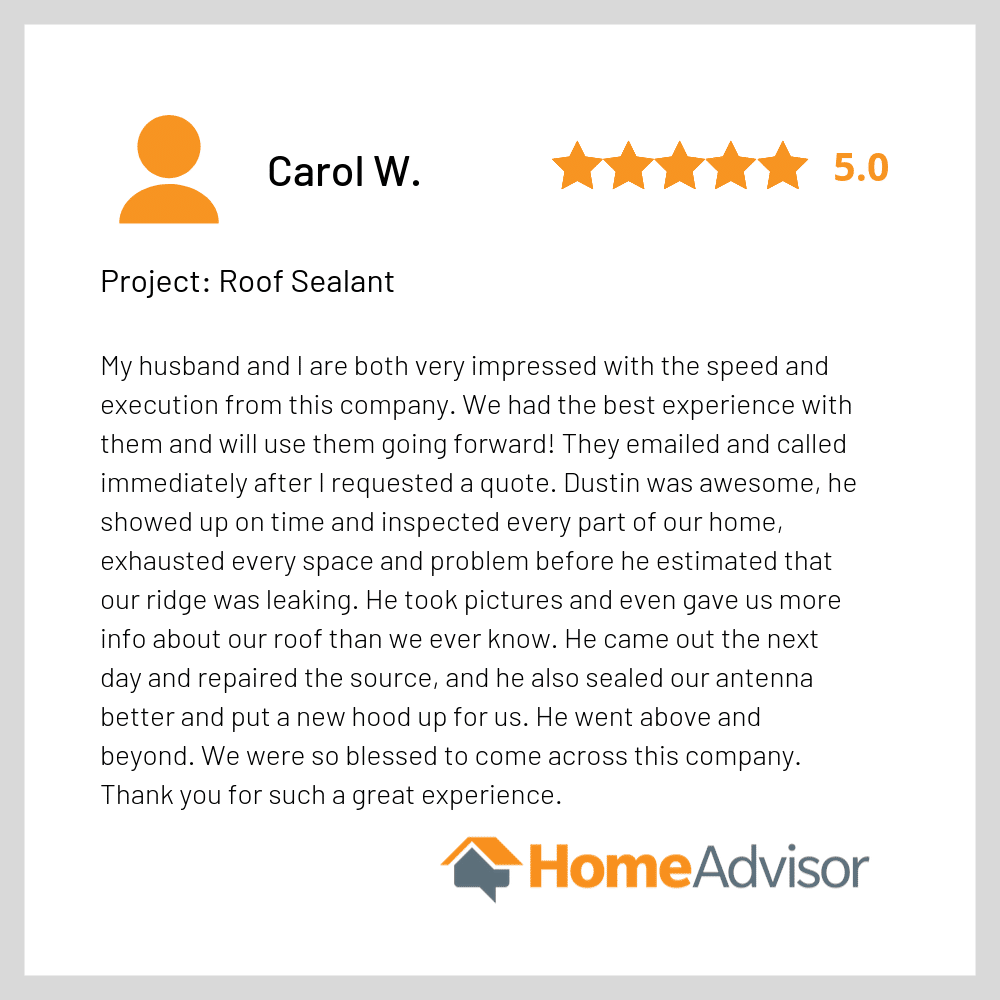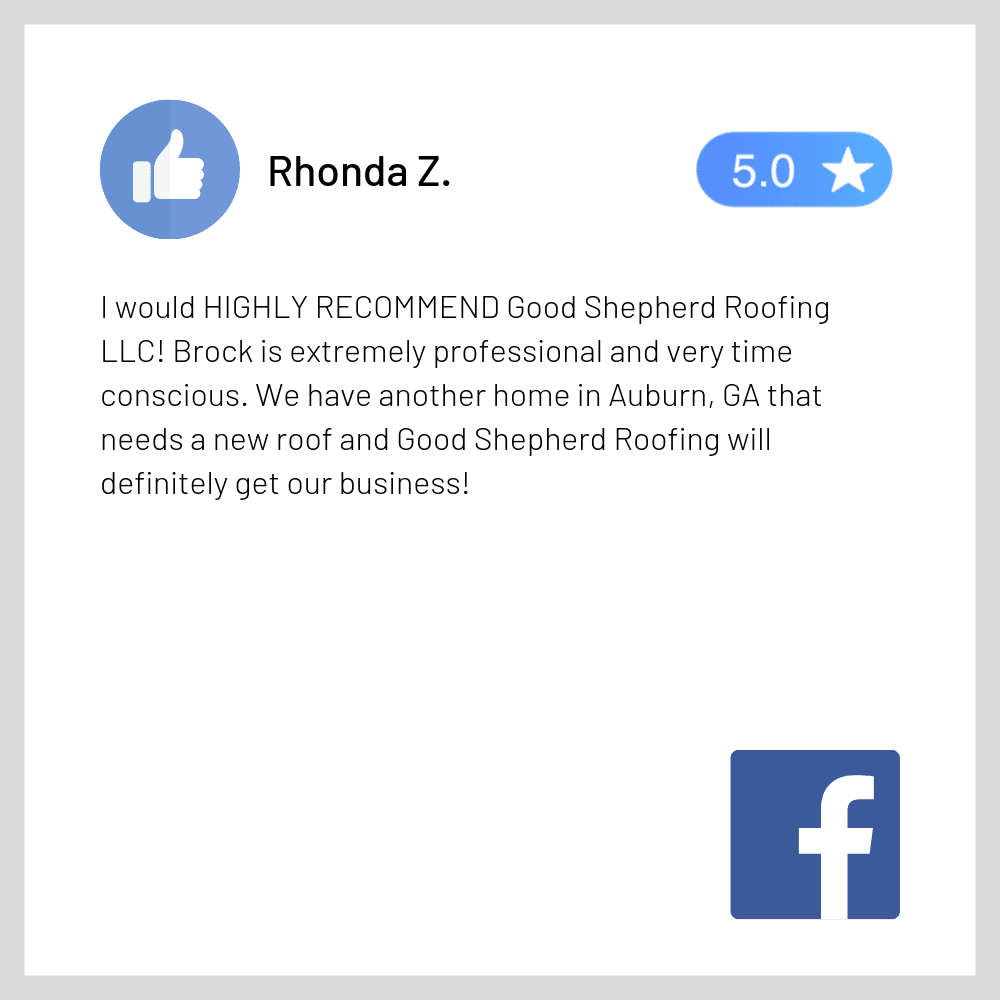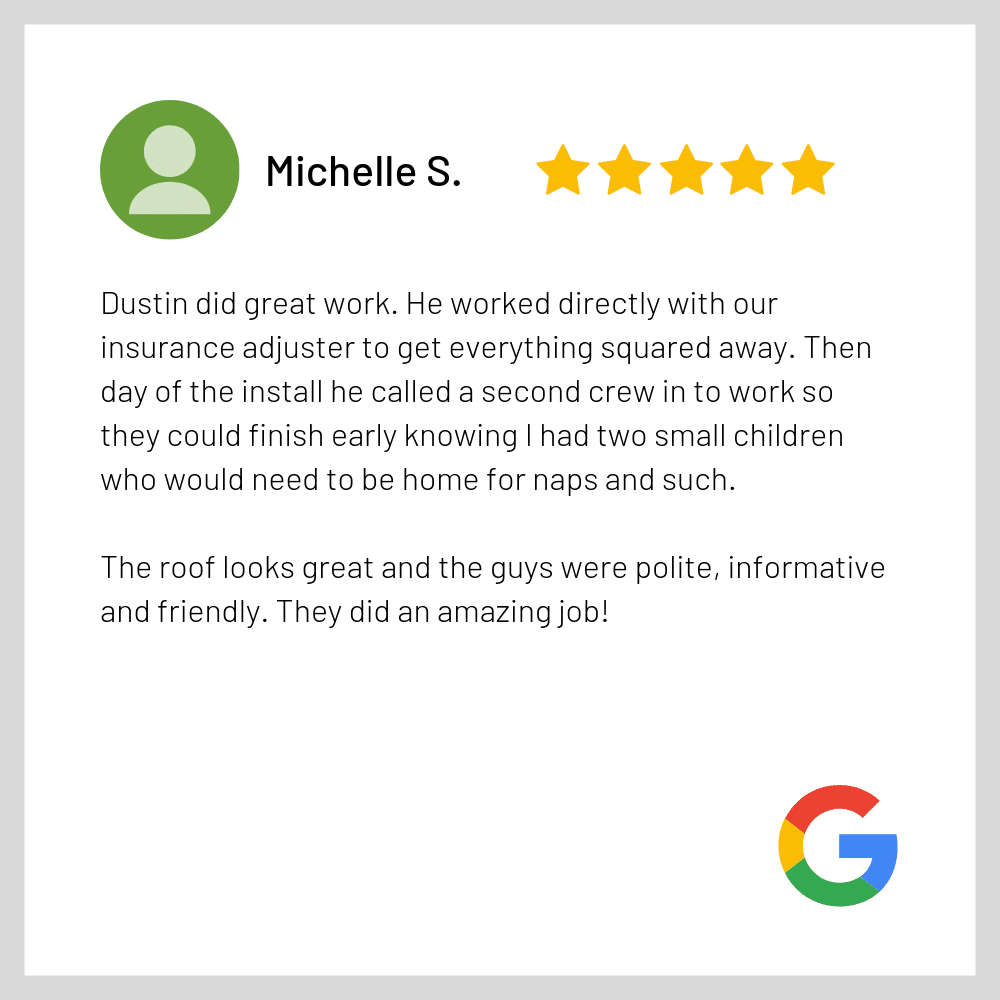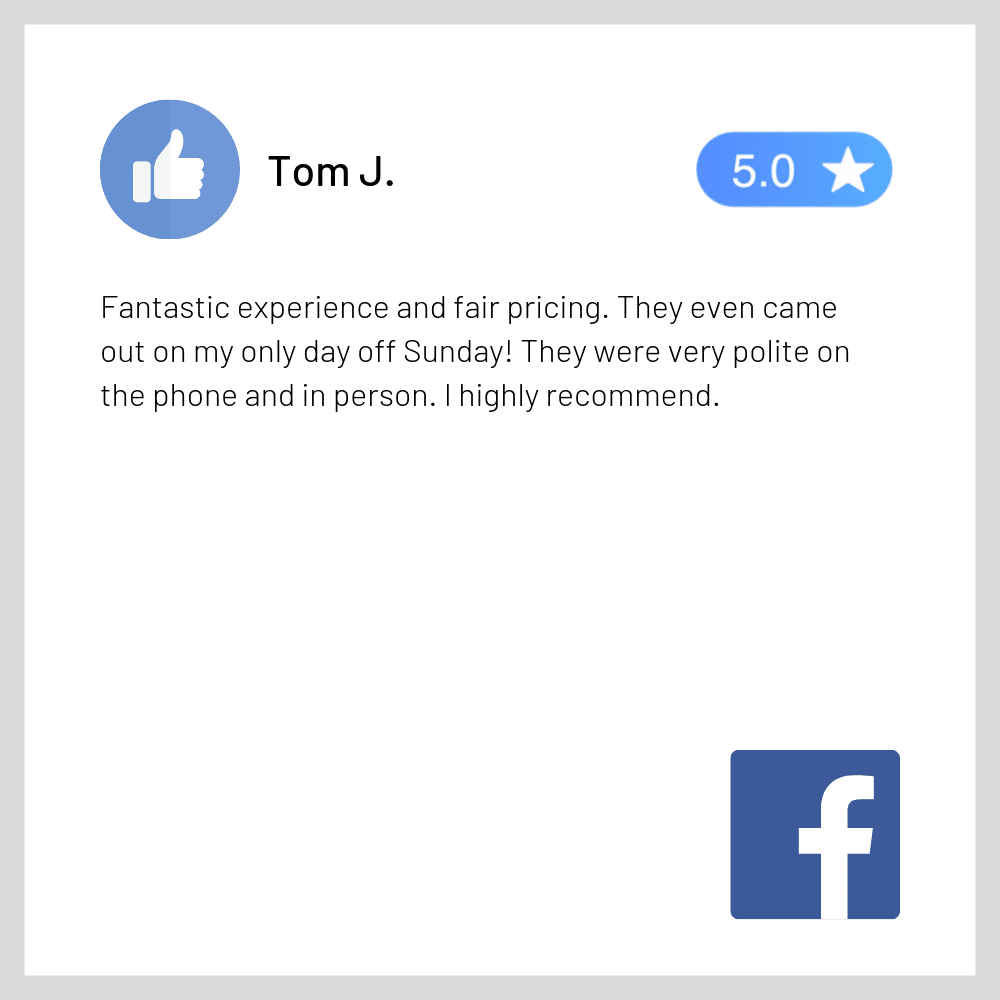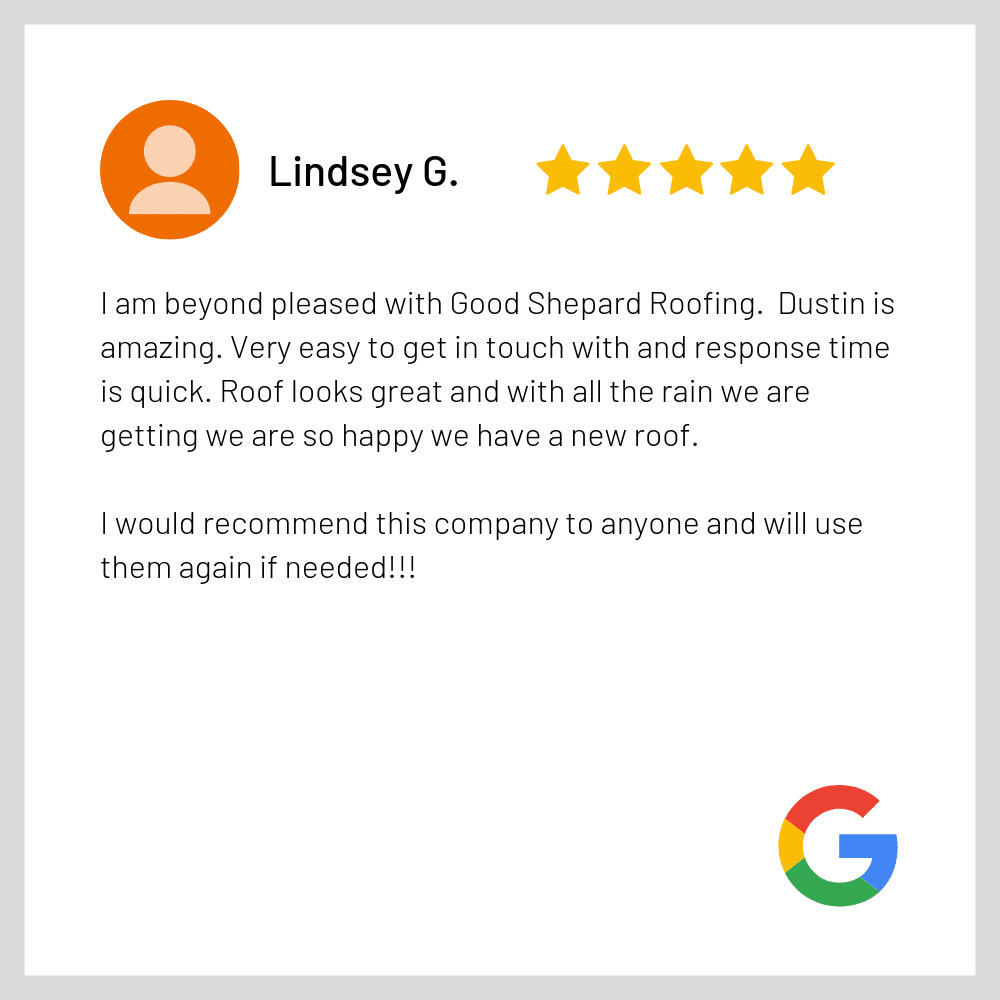 Contact Good Shepherd Roofing so we can help you with all your roofing needs.